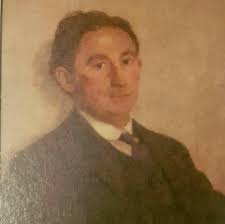 Seumas O'Kelly was a writer of stories, novels and poems, as well as being a renowned journalist.
His literary legacy will be celebrated by performance troupe the JoyceStagers, at a number of venues in November.
These include the Pearse Museum, St. Enda's, Rathfarnham on Saturday 9th November (2.30-4.30pm);
the National Library of Ireland, Kildare Street on Wednesday 13th November (7 – 9pm);
and Pearse Street Library on Thursday 21st November (5.30-7.30pm).
Admission is free to these events and everyone is welcome!